Guarding your wells
Oil Well Guardian replaces the routine well site visit with the Virtual Well Site Visit. Our Virtual Well Site monitoring application has delivered thousands of hours back to field operators and operations groups. maximizes production, reduces equipment failures, environmental incidents, and allows operators to grow well count without increasing labor costs.
Oil Well Guardian gives you the power to access your oil well information - in real-time from anywhere, on any device. You have the power of big data and Artificial Intelligence in the palm of your hand with an easy-to-use interface.
Are my oil wells working?
Is oil being produced?
Is oil at expected levels?
What are the run times for my wells?
Are my wells pumping off?
Virtual Well Site Visits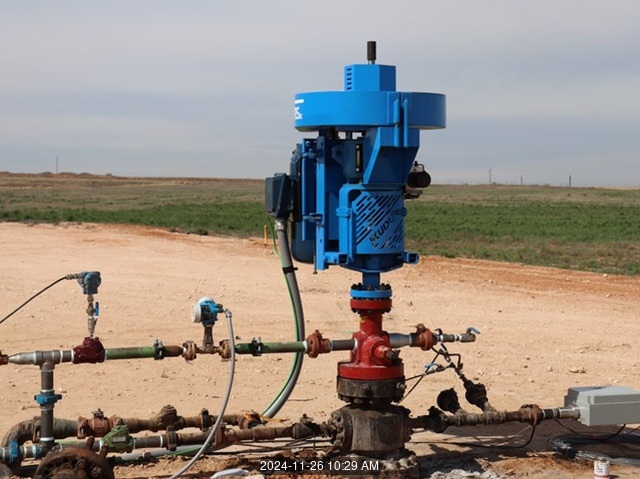 View activity in the field 24/7 without leaving the office. Reduce time spent routinely visiting oil wells and refocusing it on higher payoff activities such as preventative maintenance, optimization, and third-party services.
Temperature Monitoring

Flow temperature changes represent changes in flow level accurately. Algorithms can spot changes in flow level, measuring the temperature of the fluid as it passes through the pipe. Alerts are sent when the flow is less than expected or has stopped.
Vibration Monitoring

Oil Well Guardian monitors vibration at the compressor. If the equipment stops, alerts are sent immediately via voice call, email, or text message.