STE-Gateway
STE-Gateway is a Wireless Sensor - Ethernet Gateway and part of our IoT ecosystem. STE-Gateway requires no programming allowing for a wireless network to be created quickly.
Features
Sensor data is secured using AES-256-CBC-HMAC
No Programming Required
Creates an Instant Wireless Network
Browser-based Configuration Manager
TCP/IP Protocol Stack
ARP, IP, UDP, ICMP (ping)
10BaseT, Ethernet port
Real-Time Clock used with Network Time Protocol
USB Micro B Port
Reverse Polarity Protection
Free STE-Gateway Windows Application
Circuit Board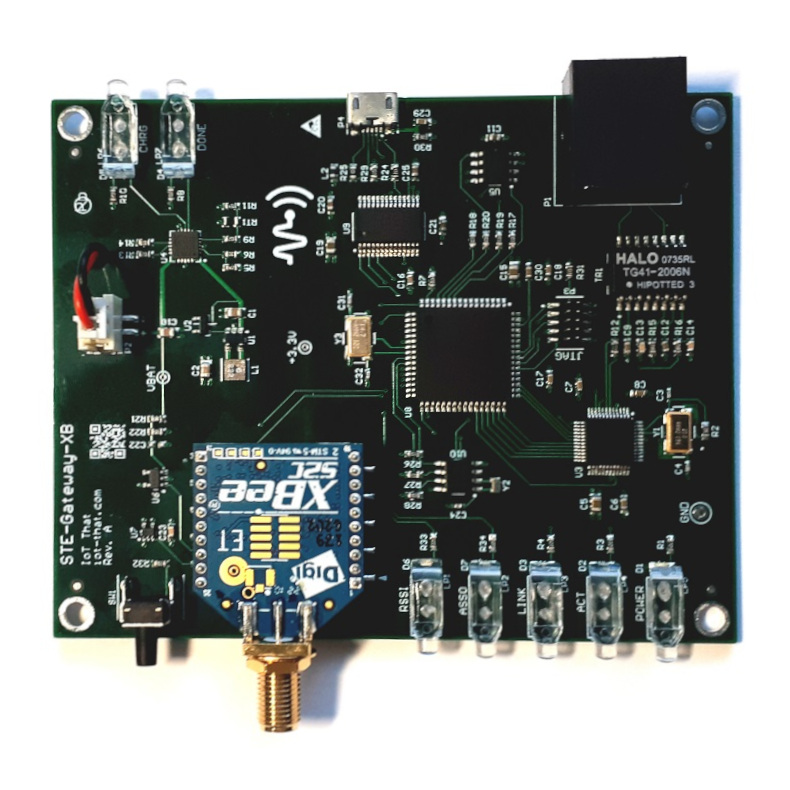 STE-Gateway is an Ethernet Gateway used with our artificial intelligence Internet application.